The Ledger Digital Experience
The Ledger is an infinite, immersive room featuring a real-time visualization of blockchain data at SXSW. Working with the folks at Whatever Co, we took on the digital experience of the Ledger, to explore a dynamic visual language behind the blockchain.
Our concept was to begin and end with the literal sea of activity, and along the way get to know some of the data being exchanged. What viewers will perceive initially as noise, becomes at the end an awe-inspiring wealth of information.
Our Process
Combing through the data from Polygon APIs ( which allowed us to use real time data), we identified relevant information to measure and display. Transactions are the most immediate activity on the blockchain, which happen every second of the day. Transactions are like the grains of sand that make up the blockchain beach. Because we are at SXSW we were interested in data surrounding events such as POAPs. Proof of Attendance Protocols can tell us when people check in at an event, a marker of human presence. Lastly, we looked at the NFTs minted and sold during the run of SXSW, in addition to public bio photos of artists involved. Ultimately all this data would get pulled every hour into a pool of data to be displayed in the visualization.
The design of the experience takes people initially into the sea of transaction data, a wash of noise that then begins to take shape into the names of events. Then POAP badges begin popping onto the cube for each check-in happening at SXSW, and viewers feel the activity that's happening all around the city of Austin. Next the NFTs fill empty glass cubes with color. Finally cubes of NFTs, POAPs, Events, and Transactions swirl together onscreen to return to the sea of data. But now we can see what the sea is made of.
Results
The Ledger represented the first ever blockchain time capsule created at a festival. The resulting experience is a content generator, as attendees would immerse themselves in the data and then photograph what they saw and share it online.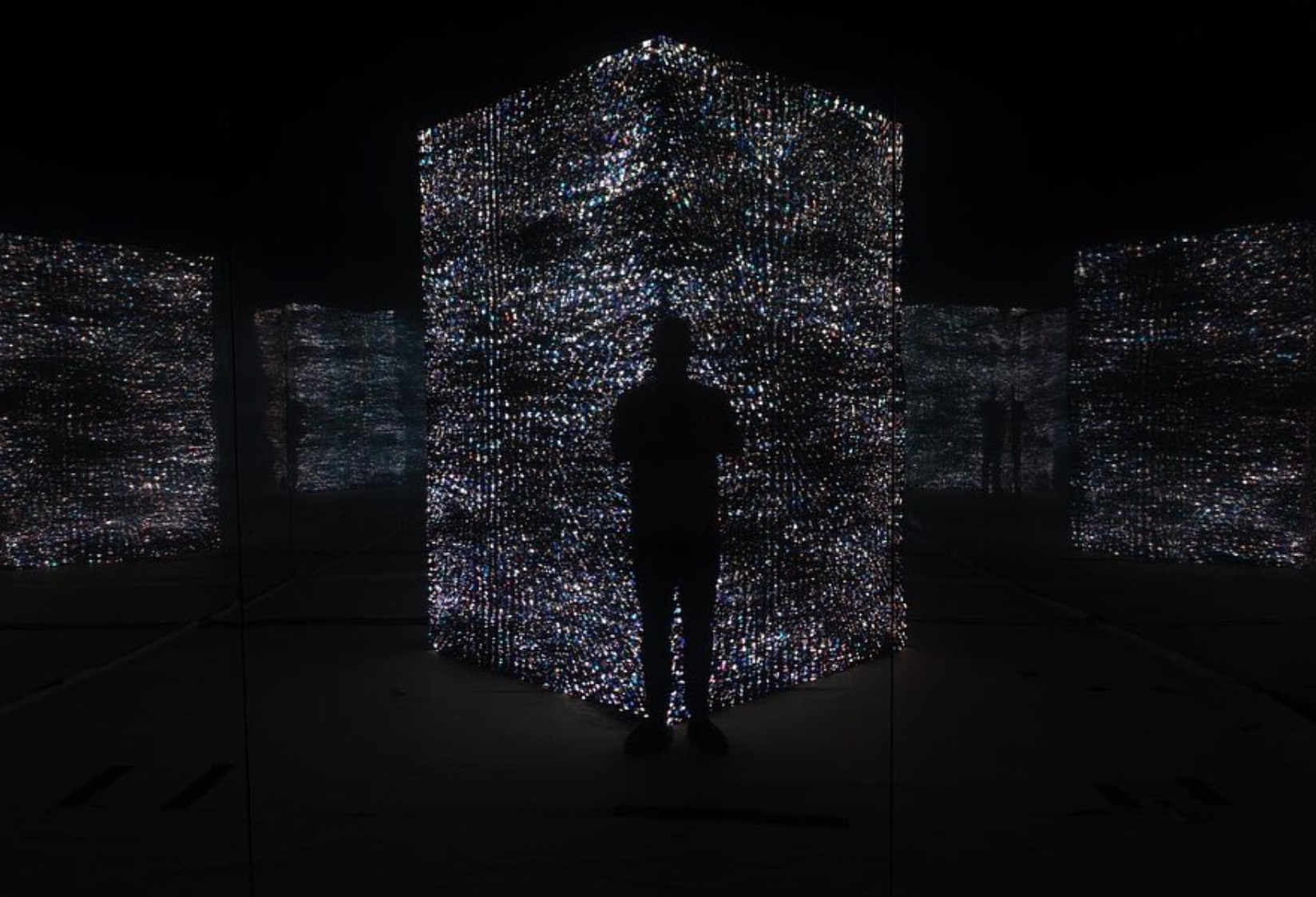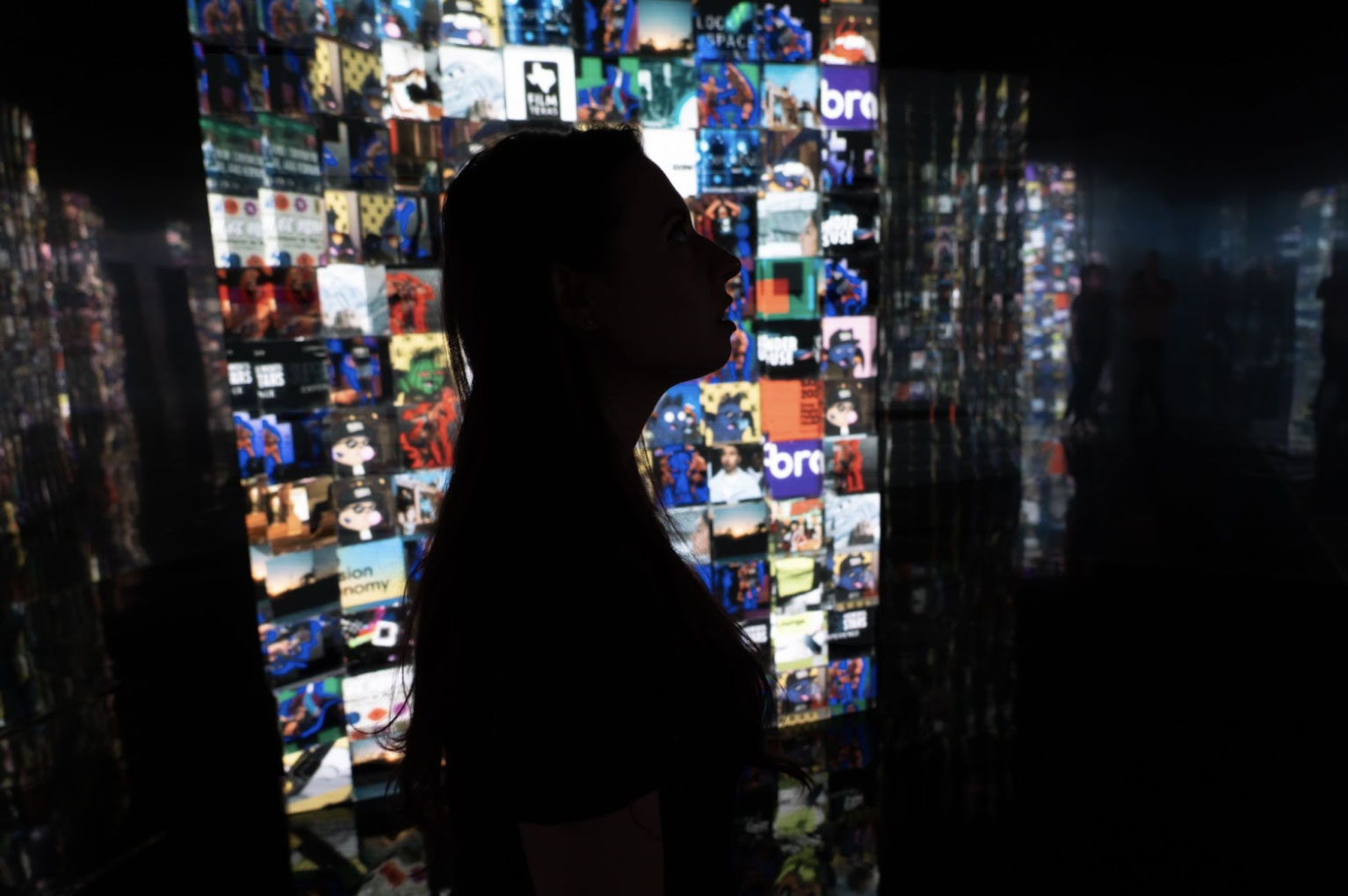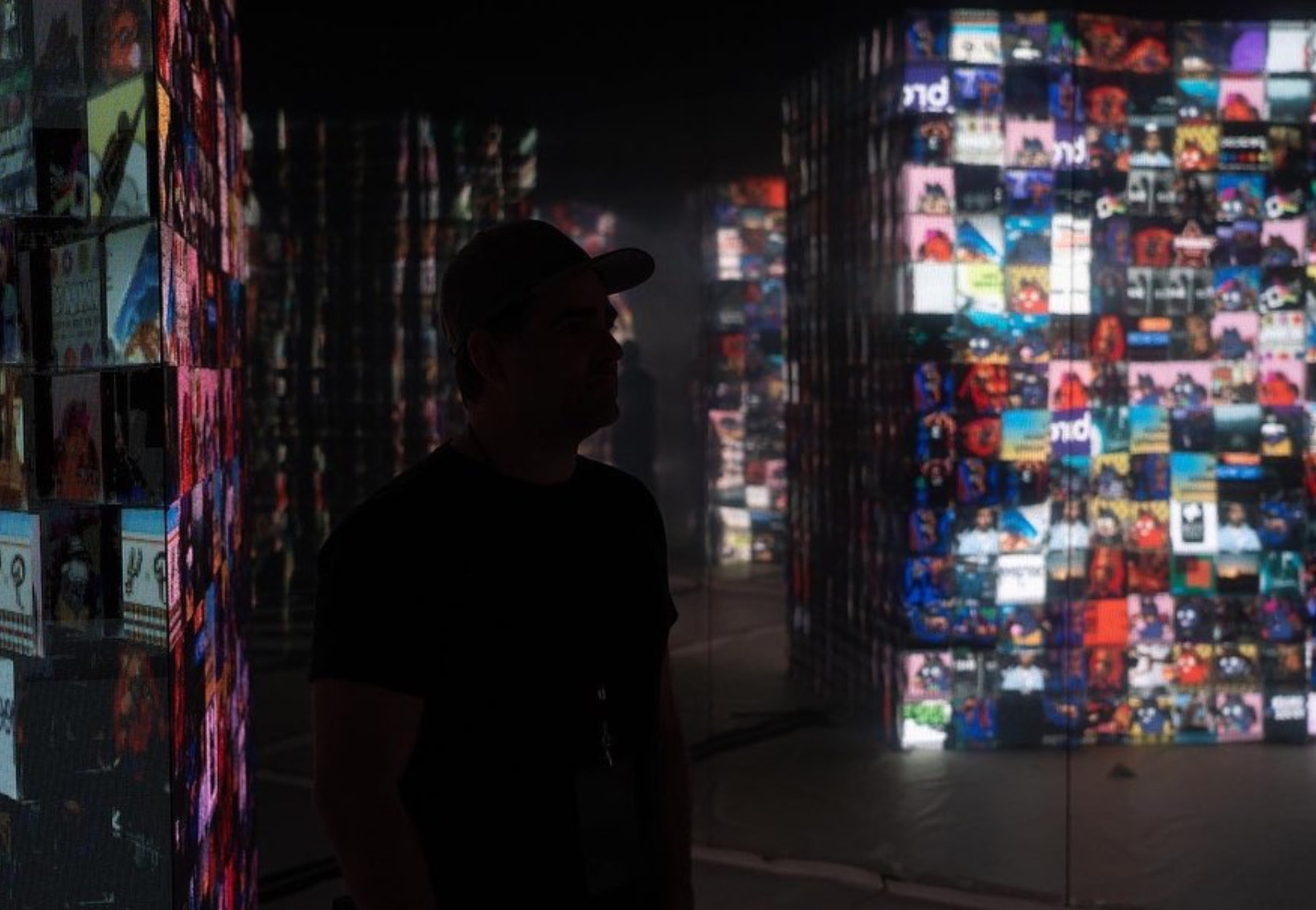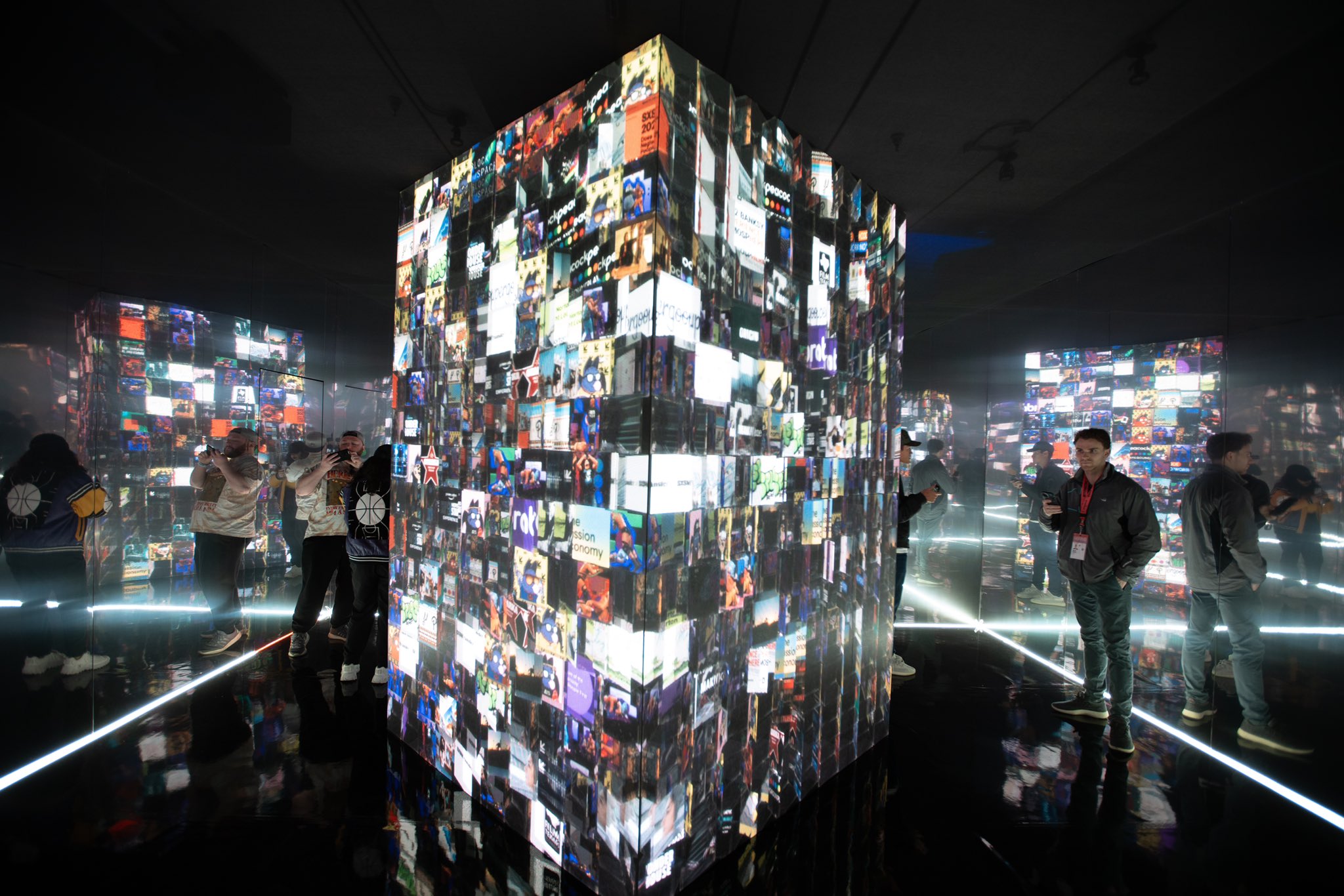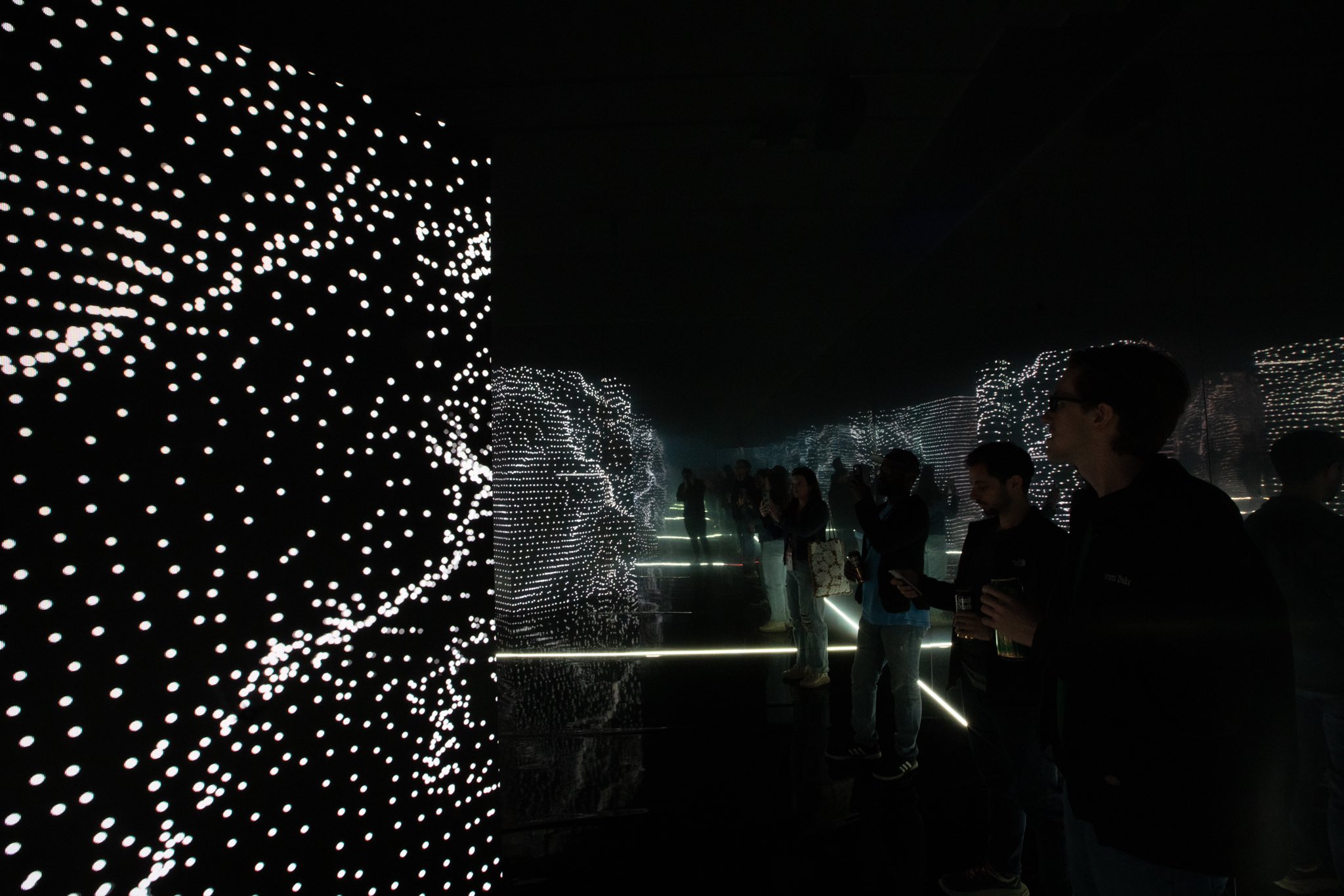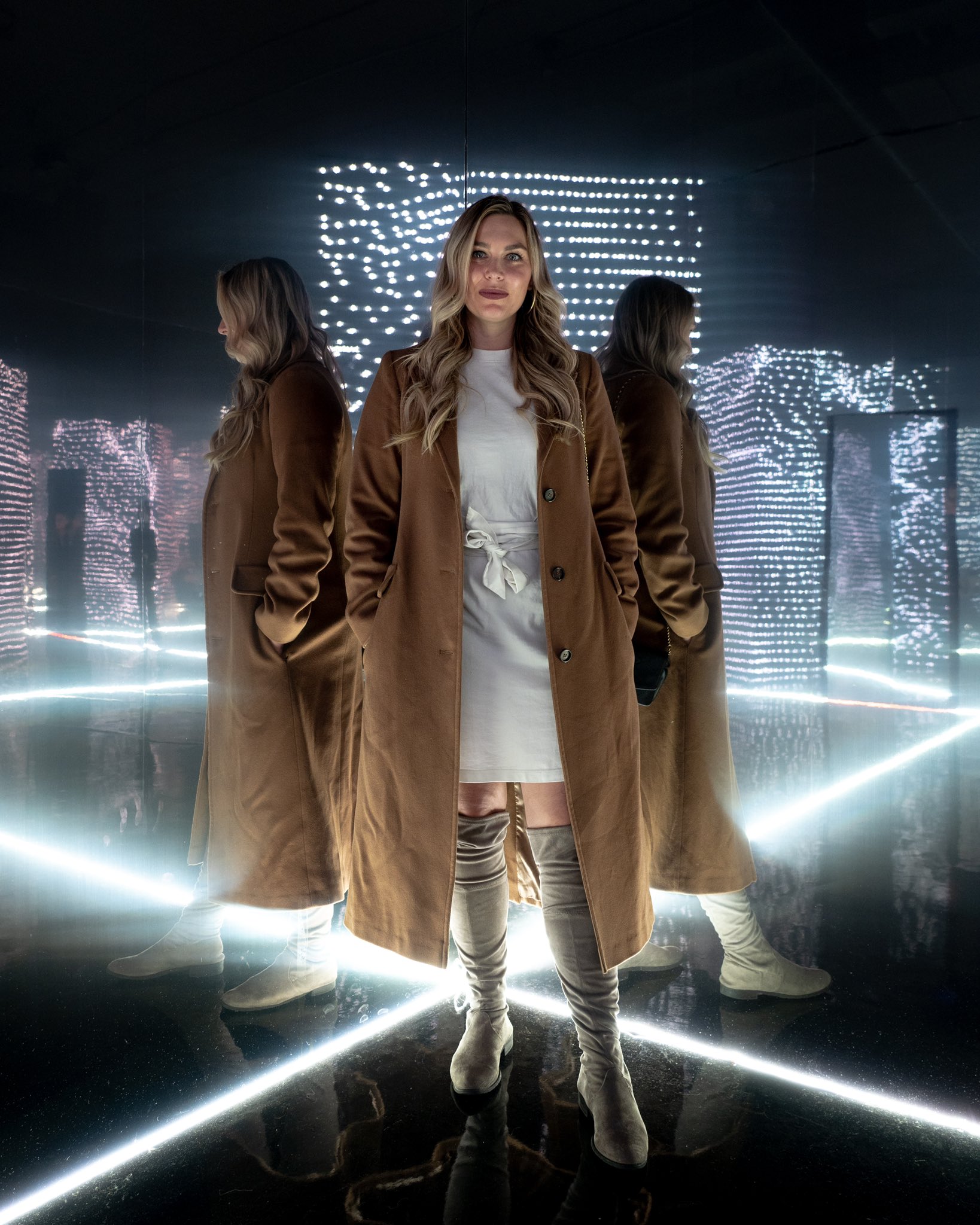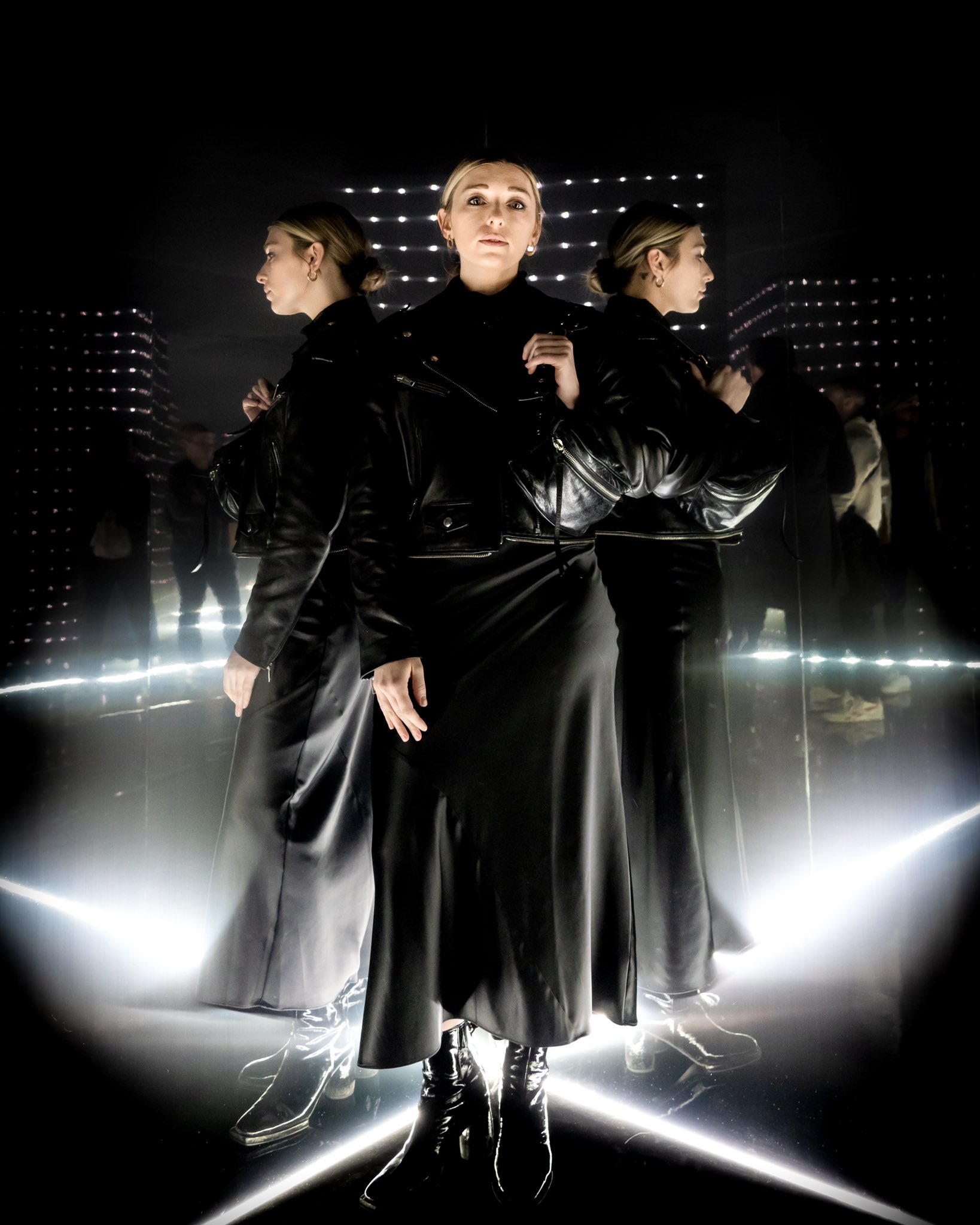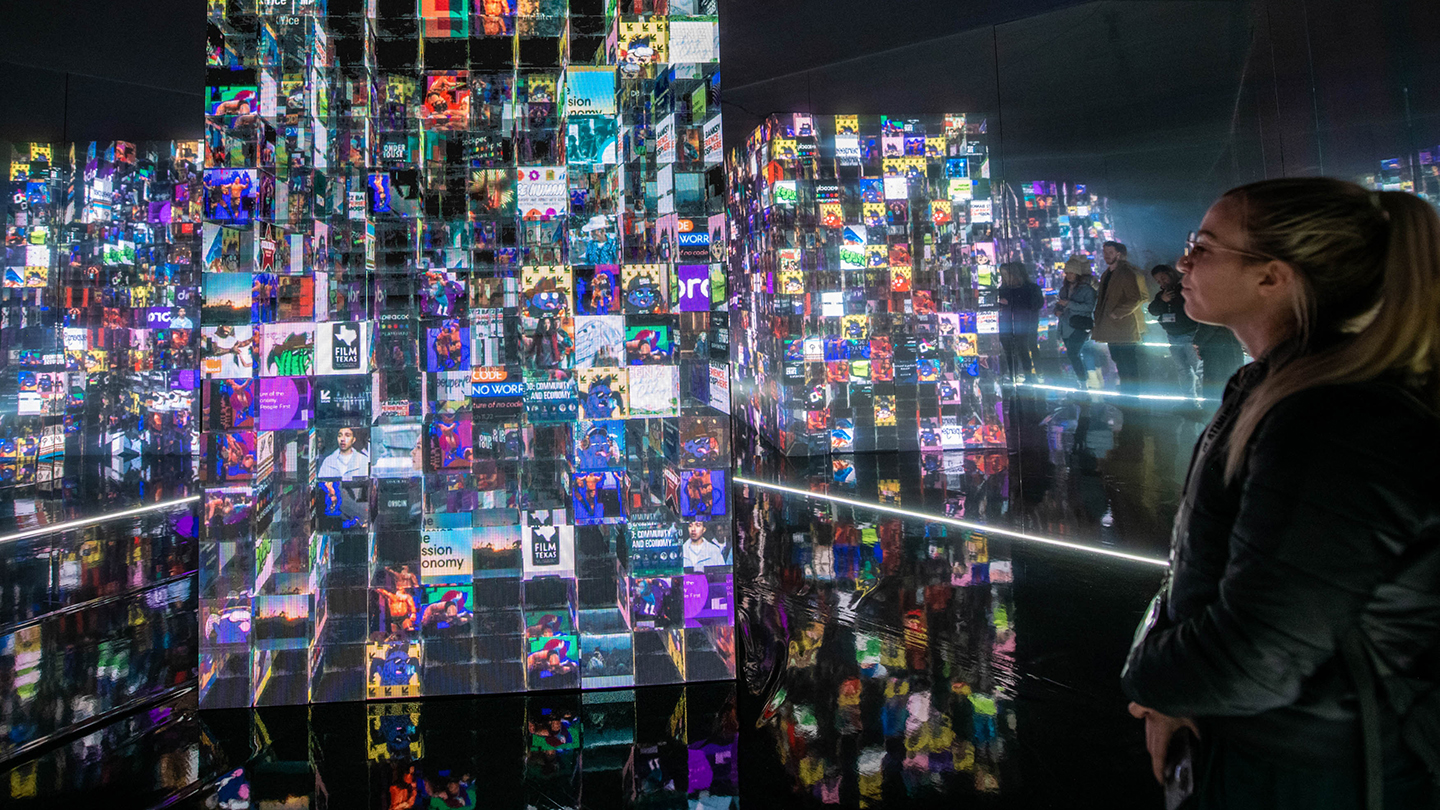 RPH Team
Zander Brimijoin - Creative Director
Daniel Scheibel - Technical Director
Lisa Walters - Executive Producer
Erin Stowell - Sr Producer
Jiwon Ham - Sr Designer
Danni Huang - Designer / Animator
Greg Schomburg - Lead Developer
Kyle Appelgate - Developer
Oliver Garcia-Borg - Developer
---
Volvox - AV
Created with Whatever Co.For Blockchain Creative Labs
Installed at
SXSW 2022, Austin, Texas
As part of the Blockchain Creative Lab Installation